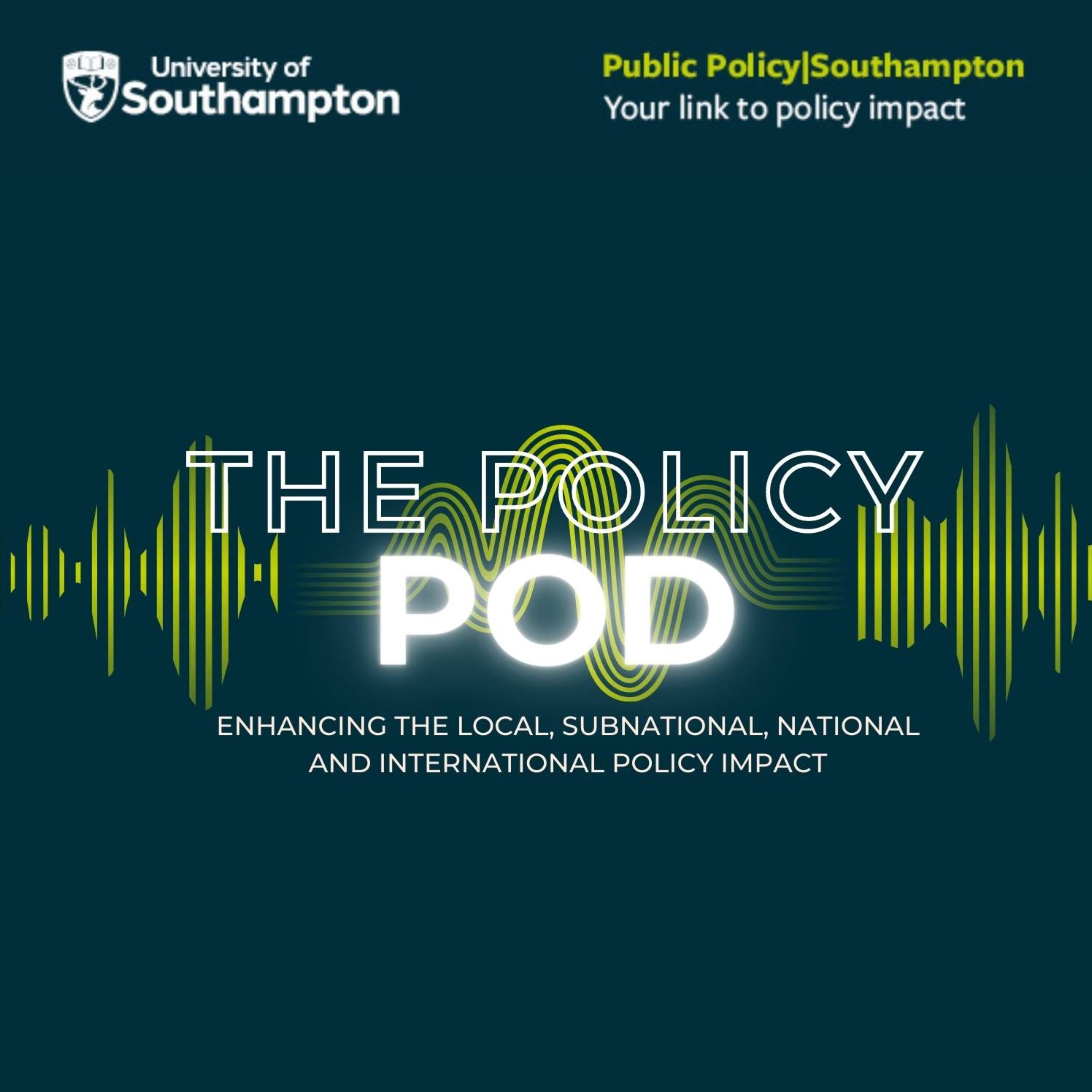 Welcome to The Policy Pod! Join us as we discuss some of the most pressing topics from the world of research, whilst also exploring their specific relevance to policy and policy-making. This podcast is presented by Public Policy | Southampton, we are the University of Southampton's dedicated unit to help researchers connect with policymakers.
Episodes
Monday Dec 05, 2022
Monday Dec 05, 2022
Dr Natasha Campling and Professor Sue Latter discuss ways to improve access to medicines and support palliative care at home. 
Background- 
Patient and carer access to medicines during the last 12 months of life (end-of-life) is critical for control of symptoms, including pain and distress, and for reducing urgent, unplanned use of healthcare services. However, data from our previous studies suggested that prescription, dispensing, supply and associated information given about medicines are experienced by patients as often difficult, demanding, lacking co-ordination, and involves a multiplicity of professionals. Although evidence is suggestive of patient and carer access problems with traditional service delivery systems, including General Practitioner care, little is known about this. Additionally, there are indications that critical sectors of the end-of-life workforce – palliative care nurse specialists and community pharmacists - are currently under-utilised.
Furthermore, whilst there are some promising innovations in end-of-life care models, the impact of these on patient access to medicines, as well as their cost-effectiveness comparative to more traditional delivery models, remains largely un-evaluated. Our recent research also suggests that the supply chain 'upstream' may be a contributing factor to the complexity and problems with access experienced by patients.