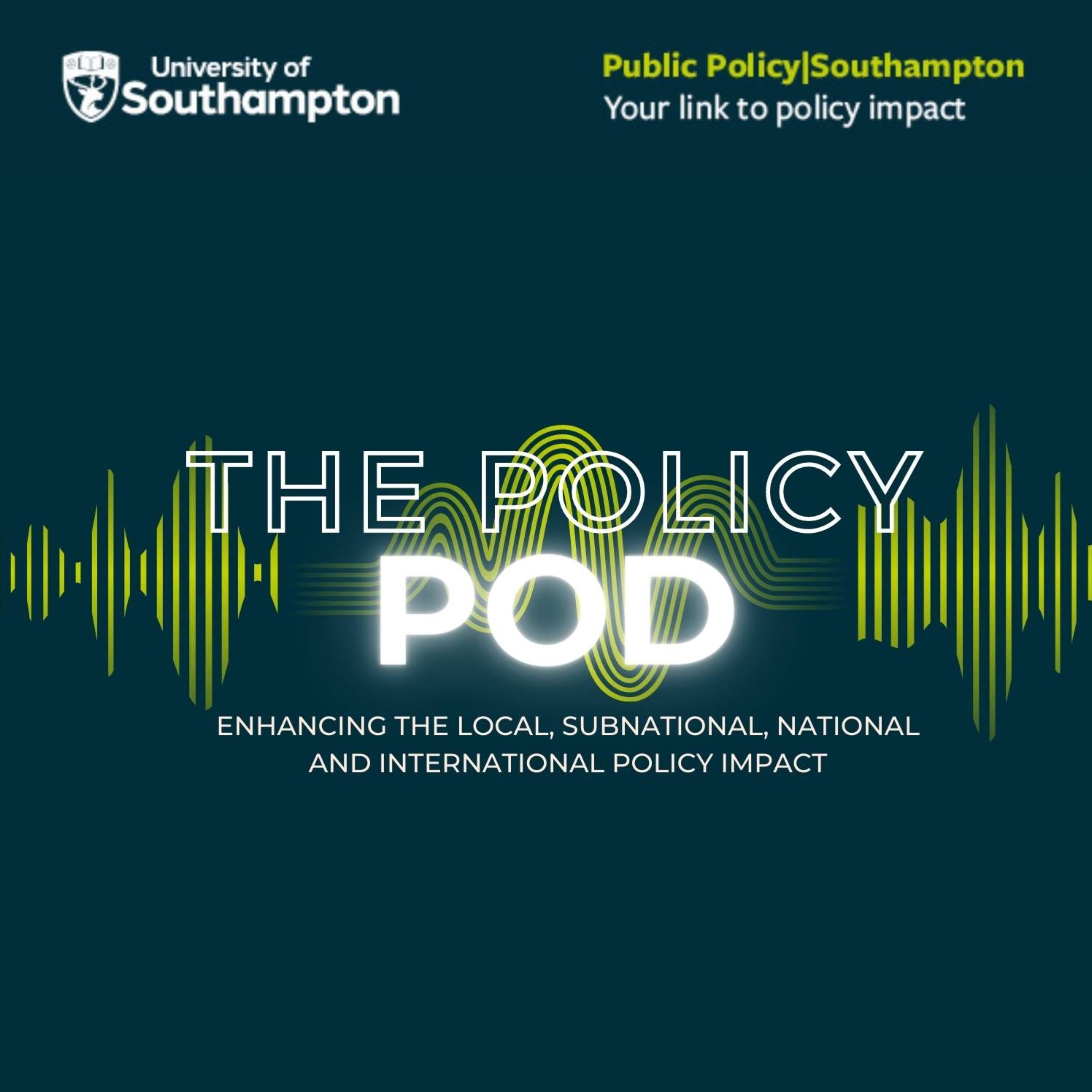 Welcome to The Policy Pod! Join us as we discuss some of the most pressing topics from the world of research, whilst also exploring their specific relevance to policy and policy-making. This podcast is presented by Public Policy | Southampton, we are the University of Southampton's dedicated unit to help researchers connect with policymakers.
Episodes
Wednesday Nov 09, 2022
Wednesday Nov 09, 2022
In the first special episode on Transformational Coasts, we hear from three experts about the changing coastlines of England and around the world. 
Professor Robert Nicholls

reflects on the history of coastal management in the UK, from 

defence through to resilience, and past and present

management

transfor

mations

.

Professor Mike Elliott

outlines the "triple whammy" of threat that coasts face, as well as talks us through the

ten tenets for effective and sustainable marine management

.

Dr Jenny Brown

describes her passion for the sea, and the need for sustainability to be embedded into coastal adaptation discourse and practice.

 
Pod Cast hosts-
Dr Sien van der Plank, Postdoctoral Research Fellow, University of Exeter / Visting Researcher, University of Southampton 

 

Dominique Townsend, coastal geomorphologist, PhD researcher looking at nearshore change, University of Southampton